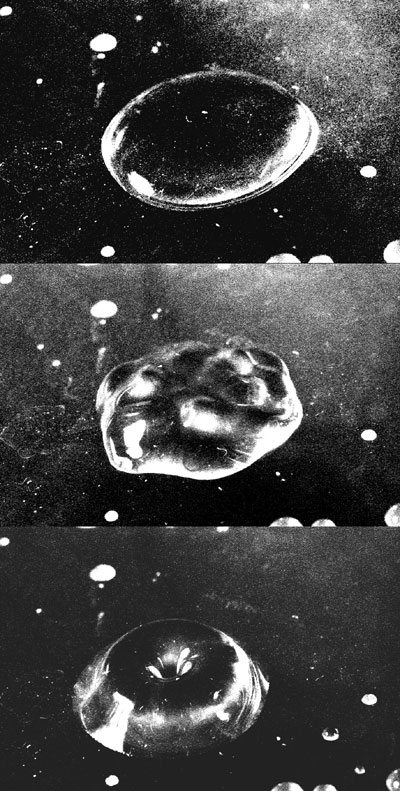 ↪Umist residency, 2002-2004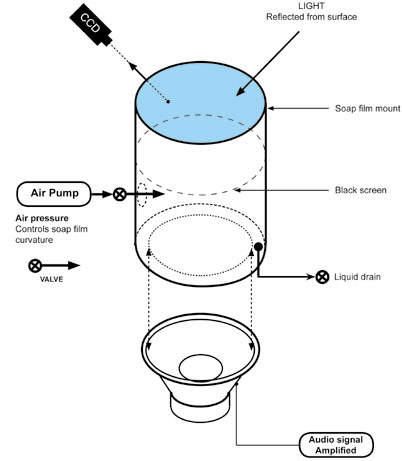 ↪
Umist residency, 2002-2004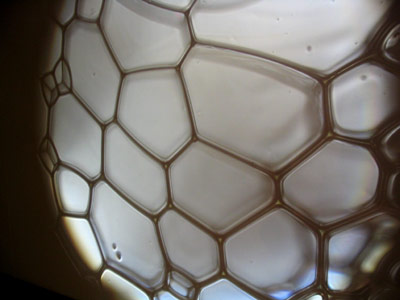 ↪
Umist residency, 2002-2004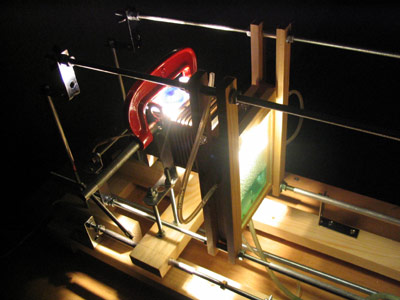 ↪Umist residency, 2002-2004

UMIST Fluids Lab residency 2002-04 During this project I developed a number of 'Tabletop experiments'. This led to my interest in processes rather than material art objects or works. I worked between the civil engineering dept. and aerospace with a specific interest in fluid mechanics. I investigated flow dynamics of bubbles in viscose solution as well as the effect of vibration on matter such as fluids, and how these can manifest themselves in domestic substances, such as soap, coffee and sugar. This process of observation and continued repeated or durational experimentation fascinated me. It was this process of slowness, and perpetuated expectation, generating, and ultimately capturing the tiny and intricate phenomena, that I wanted to engage with. High speed photograph of oscillating droplet. UMIST Fluids Lab residency My work in the labs used domestic, and DIY materials to create 'experimental devices.
I treated the laboratory as an environment of continual surveillance, by using CCTV cameras and employing the use of web cameras to broadcast and record images. The notion and process of repetition, cyclical circulation and flow led me to consider the meditative potential of scientific methodology.

Hele-Shaw cells can be used to explore a variety of phenomena that involve surface tension and viscosity simultaneously. Being two-dimensional the effects are easy to observe, Waves growing exponentially on an unstable interface, and tear drops falling slowly down the cell for example. In this case Super glue interfaces with less viscose ink fluid, freezing the result almost instantly.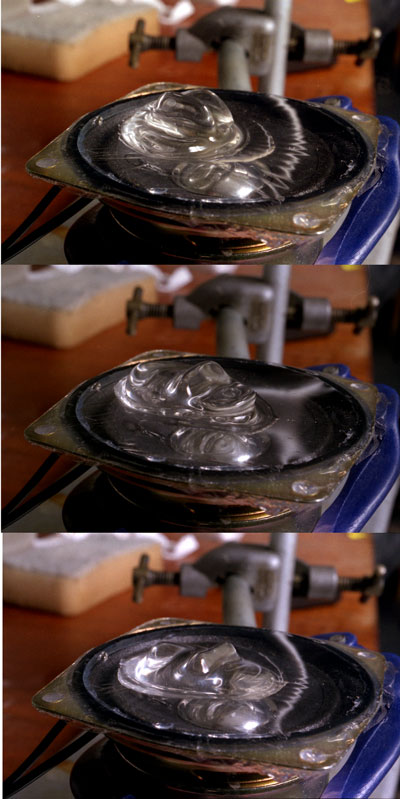 ↪Umist residency, 2002-2004