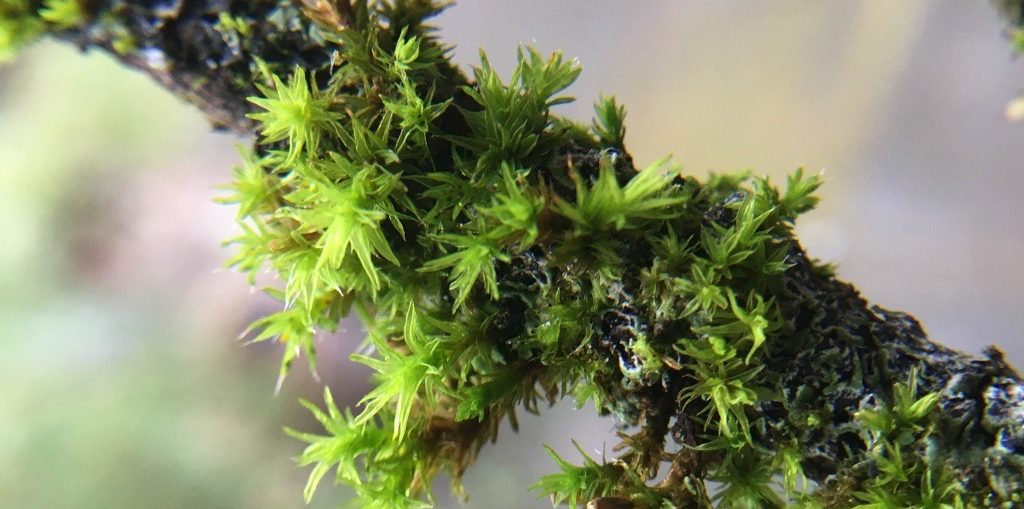 I will be doing a 3-month residency [funded by the NWCDTP (North West Consortium Doctoral Training Partnership) at Gallery Oldham (May to July 2021). I will be working in response to plant specimens in the natural history collection, specifically Moss (or even more specifically 'bryophytes' and other plants without roots). Since access to the gallery will be limited for some time, I will be working at distance (walking and cycling) revisiting historical sites of collection and re-collecting specimens. I will be talking with local experts, volunteers, environmental scientists, and other natural history enthusiasts, vital component parts of the museums as an ongoing collection process.
Specimen envelope: cinclidioides

Bryophyte Book
Images of objects from the Gallery Oldham Natural History collection, Thanks to Patricia Francis, From Left to right; (1) Mnium cinclidioides: Yetholme [Roxburghshire, Scotland] A. Brotherston : no date. (2) Bryophyte Book open on a page showing 5 species of Sphagna.
See more images of bryophyte specimens in the collection here.

I will be publishing my field notes (photographs maps and films, and writing) on this blog: http://antonyhall.net/blog/tag/mossbothering

If you're interested in following moss related outcomes of the project follow @moss_bothering #mossbothering on Instagram I will also be writing a series of posts for the Gallery Oldham blog [See the posts here] and @galleryoldham Instagram account.
Blog Posts on Gallery Oldham's blog:
Blog Post 1: Moss is not the enemey
https://galleryoldham.org.uk/moss-is-not-the-enemy/

Blog Post 2: Biocrusts and blanket bogs
https://galleryoldham.org.uk/biocrusts-and-blanket-bogs/
Blog post 3: Moss Terrariums and bottle gardens
https://galleryoldham.org.uk/moss-terrariums-and-bottle-gardens/

Blog post 4: Moss trails: Three ideas for moss walks near Gallery Oldham
https://galleryoldham.org.uk/moss-trails-with-anthony-hall/
Blog Post 5: Gathering Moss
https://galleryoldham.org.uk/moss-gathering/
My notes and documentation from experiments and fieldwork:
Fieldwork: River Tame Walk with Anthony Gregory and interview.
AUDIO: Crash course in bryophyte identification with Anthony Gregory
Terrairum experiments:
Notes and images of my own experiments with moss cultivation and bottle gardening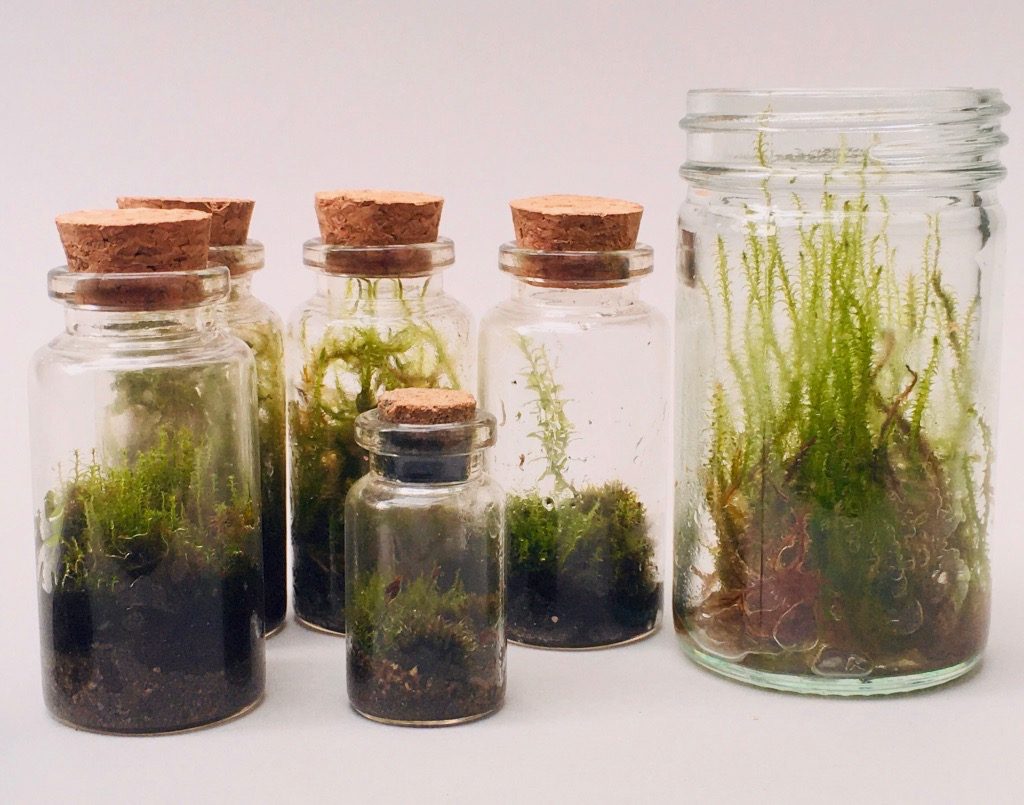 Moss Maps:
As part of this project, I tried to collect as many different species of moss and liverworts [bryophytes] from the local area around Oldham. Using an OS map, I targeted green spaces and woodland and riverbanks. I have designed the following walks as suggestions for your own moss explorations.
Snipe Clough: Short 5k [1 – 1.5 hour] walk through meadow and woodland.
Park Bridge: Short 5k walk through woodland near River Medlock.
Daisy Nook Country Park: Short 4k walk through woods by River Medlock and canal paths.
Kinder Downfall: Long 7-17k walks around Kinder Reservoir and Edale to Kinder Plateau via Grindsbrook across the peat bogs.
Moss Map Print: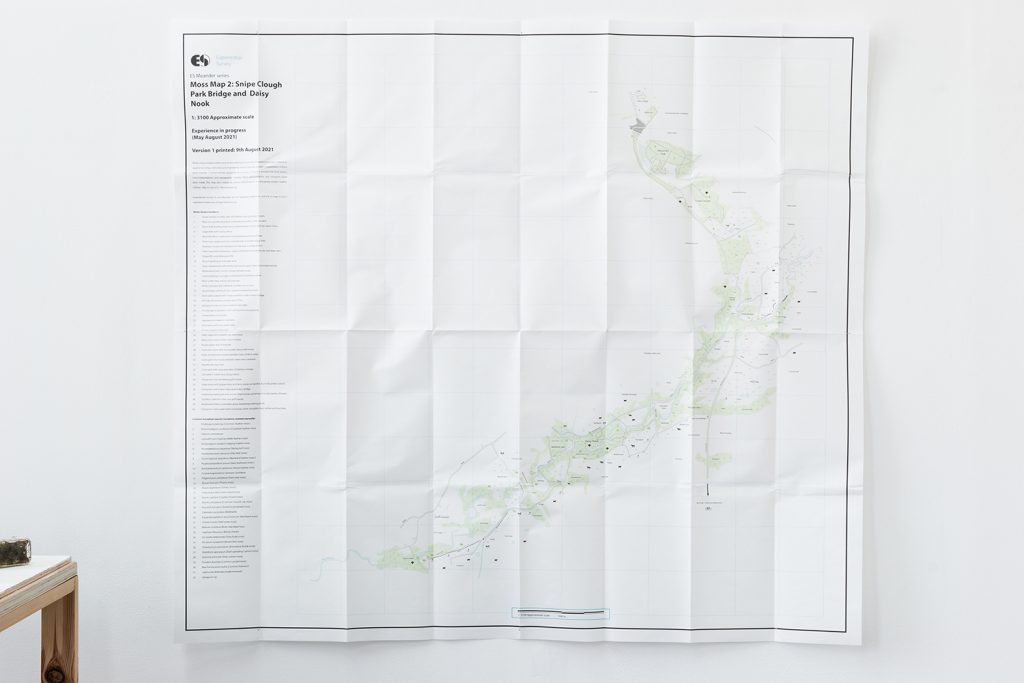 The Sound of Moss:
Mosses located so far: