I am an artist, educator and researcher working between the fields of science and art. My practice is often collaborative and distributed across many mediums, including workshops, drawing, sculpture, installation, and sound art. Projects often take scientific experiments and concepts as a starting point; these are then re-created and re-invented outside of their scientific context. This process leads to new lines of enquiry and experiments, which become the basis for new artworks and workshops. The work often incorporates live processes: generative sound, self-contained ecosystems, or illusory perceptions.
I am a member of several artist collectives, including, Proximity, para-lab, and Owl Project. Owl Project is known for performance [sound art] and sculptures that combine elements of crafts and electronics. Most notably, we were commissioned to create ~in collaboration with Ed Carter to devise ~Flow, as part of the 2012 Cultural Olympiad,a floating water mill that powered an installation full of mechanical wooden and electronic musical instruments which responded to and data collected from the river water.
DM via Instagram: @tonazoid
Contact email: info[at]antonyhall.net
See Latest News and Recent Projects here…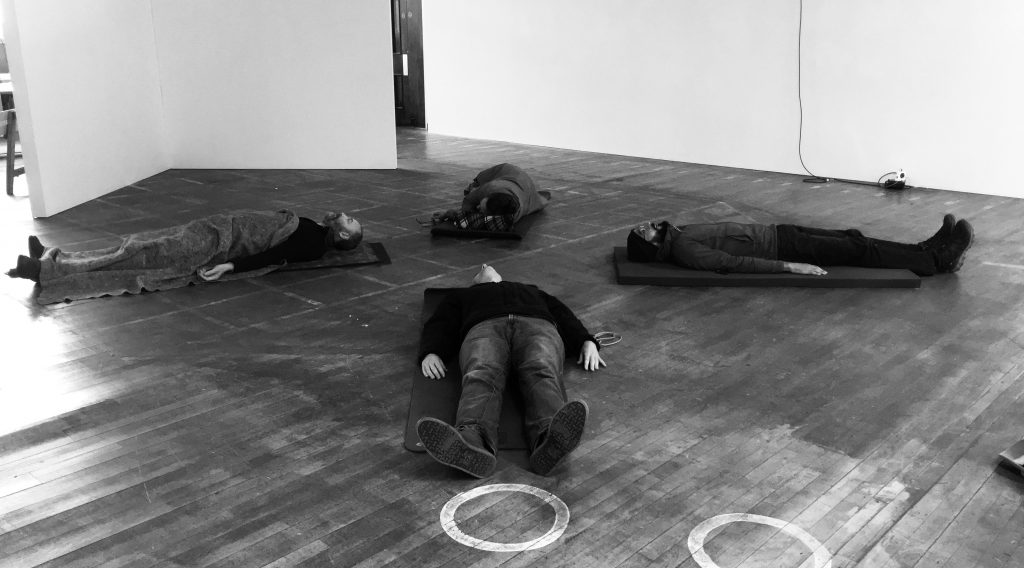 Recent Projects:
Experience In Action
'Experience in Action' is an interdisciplinary collaborative art-science project with Body Eyes and Movement Lab [ BEAM Lab] Led by Ellen Poliakoff and Emma Gowen] and artist Antony Hall. More Info…
Field Station
'Field station' is a mobile resource commissioned by Manchester Art gallery used for pop-up interventions that aim to raise awareness about climate change and enhance perceptions of the unnoticed and sometimes invisible non-human inhabitants of the urban environment. More Info…
Invisible Worlds: Exploring the Legend of Alderley Edge.
Invisible Worlds is a collaboration between an interdisciplinary team of researchers at the University of Birmingham, the Institute of Historical Research at the University of London, and the University of Lincoln, alongside cultural partners, and creative practitioners working with visual media, soundscapes, and storytelling.https://www.invisibleworlds.ac.uk/
Gallery Oldham Residency: Bryophytes Project
A research placement [funded by the NWCDTP (North West Consortium Doctoral Training Partnership) at Gallery Oldham. Working in response to plant specimens in the natural history collection, specifically Moss (or even more specifically 'bryophytes' and other plants without roots). http://antonyhall.net/blog/mossbothering/
PhD. The workshop as art
I have finished my PhD! See the exhibition here, The Workshop as Art: Insight Into the Subjective Experience of Perceptual Illusion Through an Expanded Art Practice funded by the North West Consortium Doctoral Training Partnership.