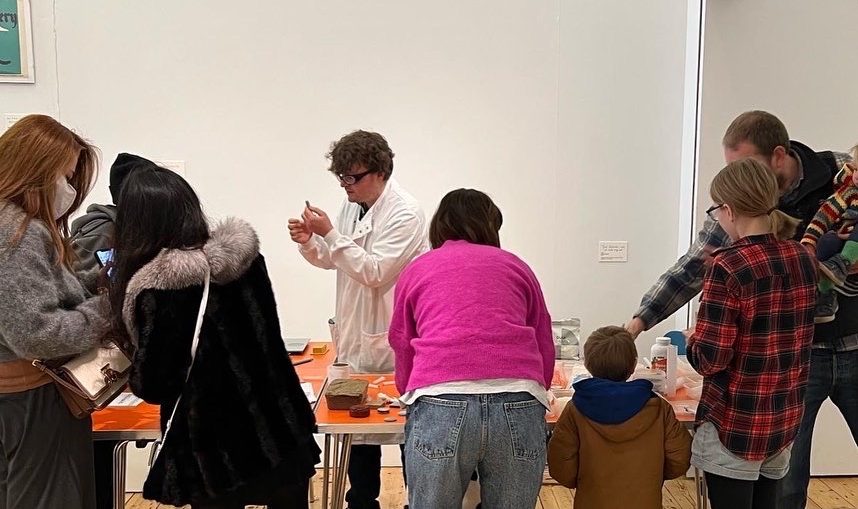 Manchester Art Gallery Easter workshops with Antony Hall and Aled Roberts 6-16/04/22
This was a series of 7 workshops at Manchester Art Gallery as part of the Field Station project. Aled Roberts is a material scientist developing bio-materials made from non-toxic waste products as alternatives to cement that can be used to capture carbon(or even as a building material on mars). Cement and concrete account for 8% of global greenhouse gas emissions. For comparison, the aviation industry accounts for 2.5%.
In the workshop, we created and tested new bio-composite materials. Some super-strong materials were invented alongside many explosive failures. This was a fantastic workshop which engaged families, children and adults equally. Many great conversations were had in relation to climate change minimising waste and living sustainably. Alongside the biomaterials activities, we made model eco-buildings. The challenge was to use one A5 piece of recycled card using no tape or glue and using all the card (making zero waste). I since found out this activity was pioneered by Artist and Bauhaus master Josef Albers who 'challenged his students to think deeply about the art of construction by using a single sheet of paper to create a 3D design.
More about Field Station here.http://antonyhall.net/blog/field-station/..