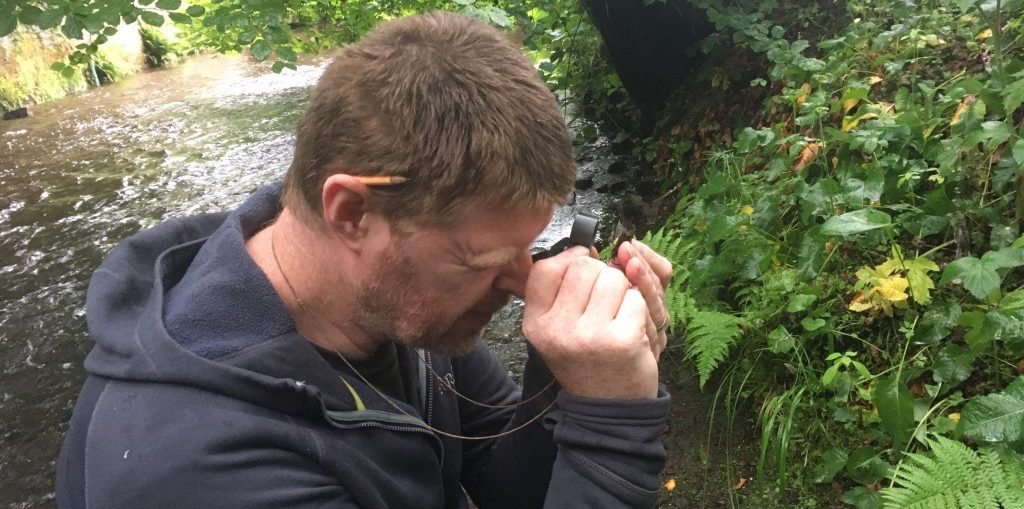 At the beginning of the project with Gallery Oldham, I was given a list of local sites to visit, which would have been popular in the 19th century for collecting bryophytes. I have been collecting my own specimens from these sites, which will then be sent to Anthony Gregory, an expert Bryologist, for formal identification. These will then be sent back to the museum to be catalogued and become part of the museum's collection for posterity.
I met up with Anthony for a riverside walk to get a crash course in bryology. We met at Greenbank train station and made our way to a footpath alongside the River Tame. We walked slowly, stopping regularly at tress and venturing down to the waterside. It took us over 2 hours to get just 100 meters, identifying 14 different types of moss. I enjoyed listening to Anthony as he talked me through the different bryophytes and how to identify them.
Here is an extract from our conversation.
Antony Hall · Bryology walk with Anthony Gregory
See more about the Bryophytes project at Gallery Oldham