Workshops at Manchester City Art Gallery
The aim was to deliver an engaging fun activity for all the family which related to the theme of the body and ideas around perception illusion referencing the Leonardo show as well as the Bridget Riley drawings in the Gallery. The workshop was open as a drop-in open to the general public and over the 8 days, we had around 800 people take part in total.
The workshop served as an introduction to the idea of 'perceptual and multisensory illusions' and was based around my Clay Hand Experiment. I asked participants to work collaboratively to create their own hands and 'unfeasible objects 'with which to perform their own experiments on each other. It provided a fantastic opportunity to test out some new ideas. Observing the experiments and interactions was fascinating.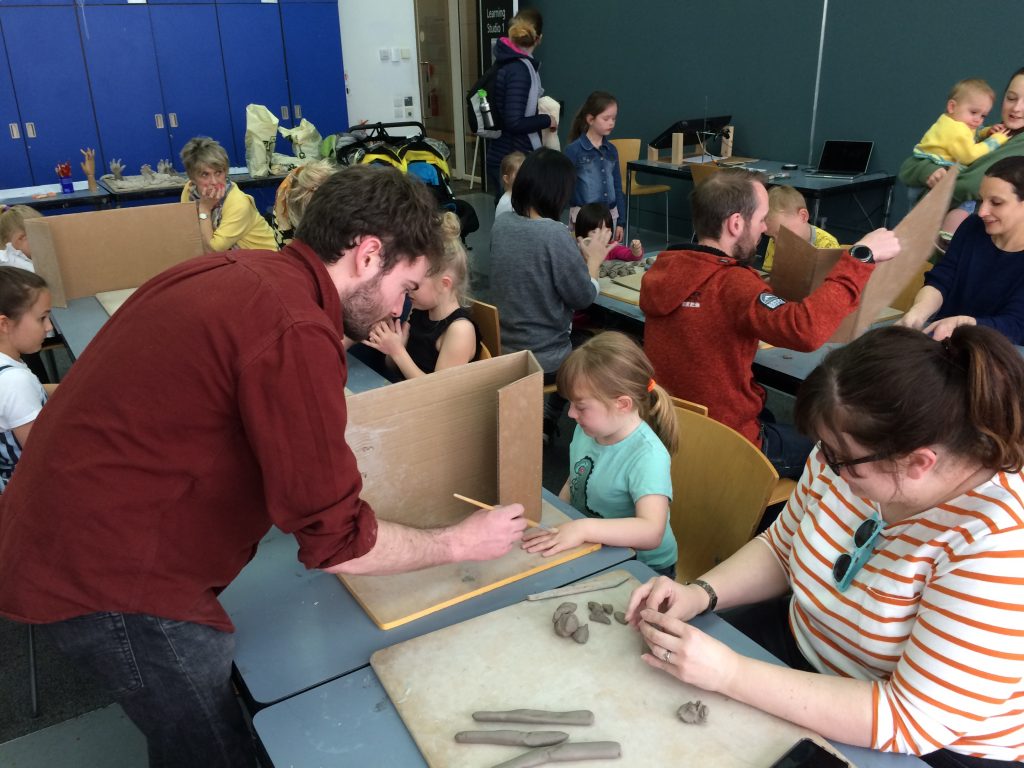 I was able to put my research and methodology into action. I devised a streamlined method of identifying objects using a hand realness scale and categorise different types of experience, which ranged from 'super believer' to the "nothing's happening' based on distinct recurrent reactions to the experiment. I'm still trawling the data.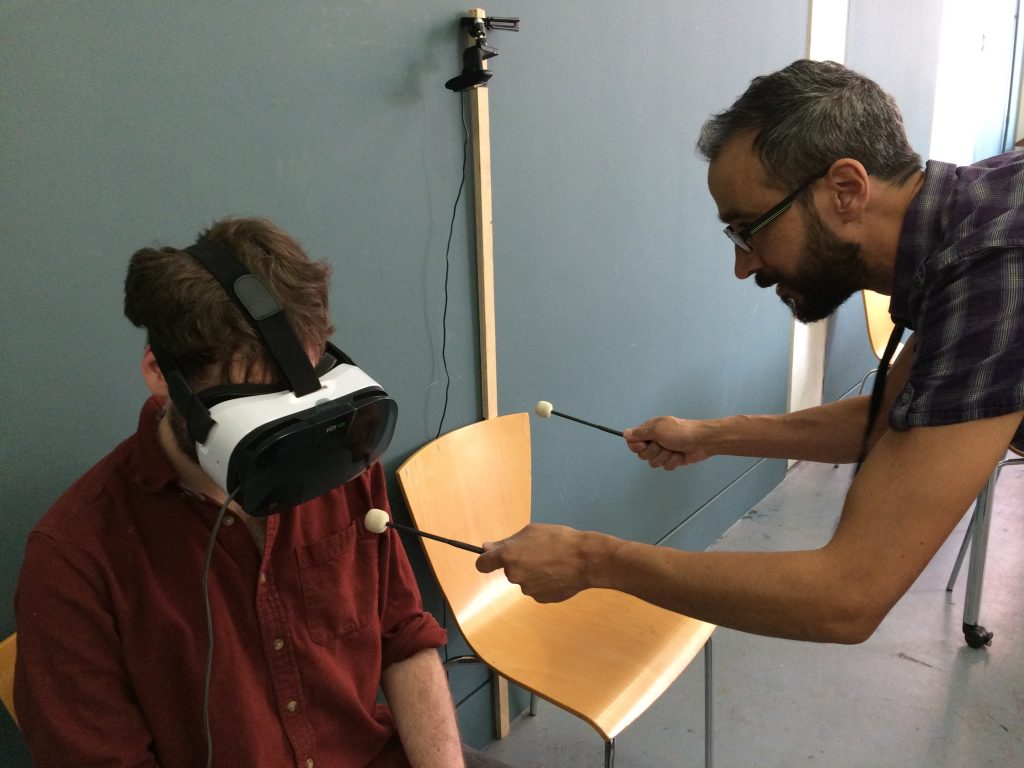 I also set up a demonstration of the Invisible Body Illusion, the first time I have tried this, and a new idea based on the Alien Hand Illusion which developed over the course of the workshop into an entirely new work. Exemplifying how these kinds of workshop inform my practice.
This post shows some general documentation and further info will be posted on the Alien Hand Experiment soon.