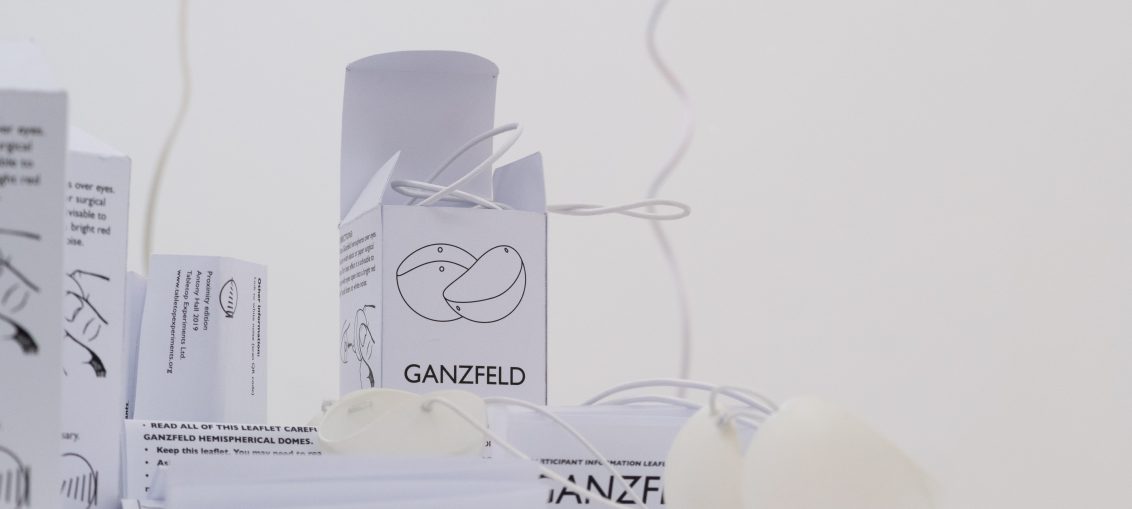 GANZFELD Translucent White Hemispherical Domes x 2 45mm diameter. Handmade signed edition of 20.
Images from the Proximity show at Paradis works;
I created these handmade cardboard box containing two 'Ganzfeld Hemispheres'. These are translucent white domes perfectly shaped and crafted to fit in the eye socket, with elastic strap and small ceramic bead for adjustment. Inside are a set of instructions. A signed edition of 20 was produced as a workshop resource. The work is activated through its use, and the experiences that come through its use, and continued practice. Ideally, it should be stored alongside other items in the medicine cabinet.
[See the current version of this workshop – Perception without object]
I also showed a series of transcripts from the workshop. Images: Anya Stewart Maggs