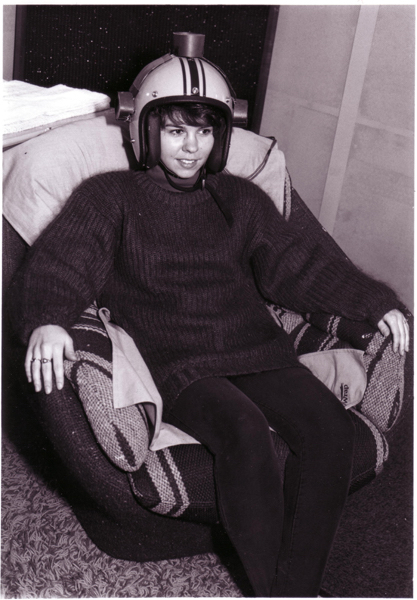 Neurologist Michael Persinger created the God Helmet, an actual helmet modified with electrical coils that can create electromagnetic fields in the wearer's temporal lobes that induces "religious" experiences in the people who put it on. "This is a device to investigate whether religious, spiritual, and mystical experiences had a natural rather than a supernatural source. He speculates that we are somehow programmed so that they can generate religious experiences via our brain's internal processes." I was interested in this experiment because of its use of sensory deprivation and the fact it would be relatively easy to recreate [see my DIY neurostimulation attempt 2009] for my Enki project. My plan was to drive it with frequencies generated by my electric fish [a low voltage species].

Persinger noted 'that there were many points of similarity between seizures experienced by some individuals who suffered from epilepsy, and the types of mental and spiritual experiences that St. Paul, Moses, and many religious mystics had reported. 3 Persinger wondered if visions, a sense of the immediate presence of God, and other mystical experiences could be artificially created in the laboratory by magnetically inducing changes in the temporal lobes of a person's brain."
[vimeo 54557808 w=640 h=480]
Persinger vs Dawkins: The God Helmet from Tommy Decentralized on Vimeo.